Breeding of the grapes:


Essential aspect is the number of plants per hectare that does not mean the maximum number but the compatible number with the variety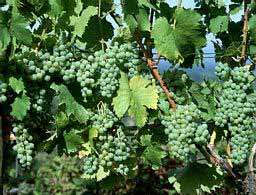 , with the portinnesto and with the production per plant; according to our experience, one of the main important aspect is the right balance between foliage quantitative and production. In our area the production per plant can vary from 2 to 6 kg. with vineyard from 2000 to 5000 plants. We know that each production area, because of its microclimate, has different breeding and density systems. It is the farmer experience, the acquired acquaintances during the years that permit to the farms to distinguish themselves one to another and also permit to some of them to reach excellent levels of production independently of the belief regarding the soil vocation. Those who want to know the world of wine or are keen on it, have to know that not only the typical and historical wine production areas could produce a great wine but the knowledge of the vine cultivation and the passion, permit that great grapes were "carried" in the cellar and the aid of the modern technologies of wine-making allow to obtain great wines.